This site contains Affiliate Links, which means that I may earn commissions through links you make purchases through.  For more information Click Here!
Mexican Hat (Ratibida columnifera)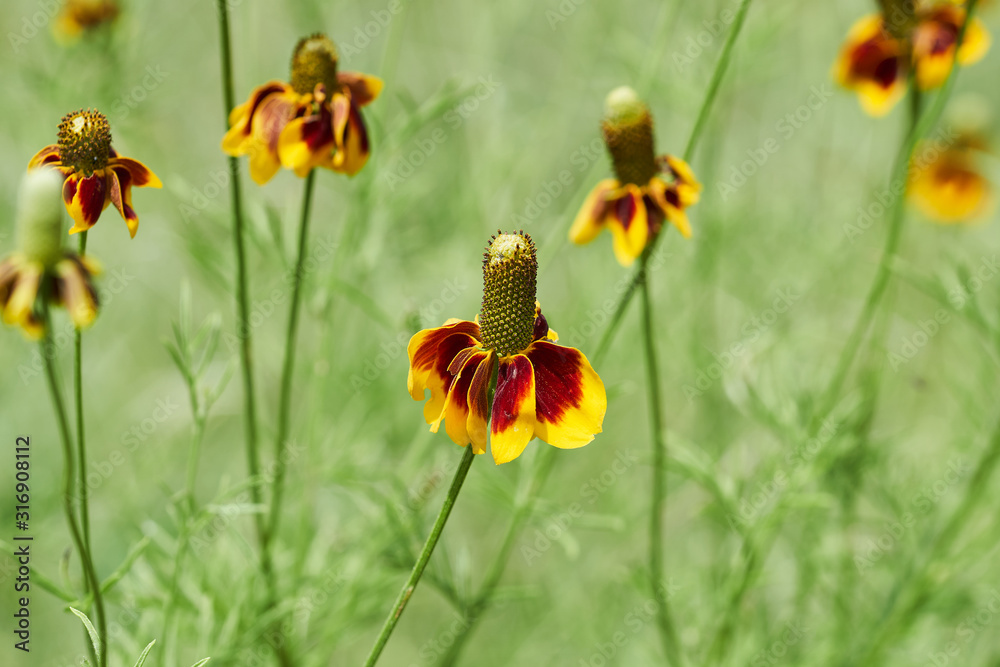 Click to buy this image on ADOBE STOCK
Mexican Hat (Ratibida columnifera)
The Mexican Hat (Ratibida columnifera) is a plant branched and leafy in the lower part with long leafless stalks bearing flower heads of 3-7 yellow or yellow and red-brown, drooping rays surrounding a long, red-brown central disk. Its sombrero-shaped flower heads are usually 1 1/2 ft. tall but can reach 3 ft. Flower petals range from dark red and yellow, to all red or all yellow. The flower's central brown disk protrudes 1/2 to 2 in. above the drooping petals. Leaves on the lower portion of the stem are feathery and deeply cleft.
Have a Suggestion for Improving this page?  Post it in the comment section at the bottom of this page for consideration. 
For more information on wildflowers check out the following books.
More photos of the Mexican Hat Flowers
BUY THESE PHOTOS ON ADOBE STOCK
All photos on this page are available for purchase from my ShutterStock.com Store: Click Here to go there
Direct link to purchase the main photo: CLICK HERE
Help Improve this page!  Use the comment section below to submit suggestions for additions to this page.